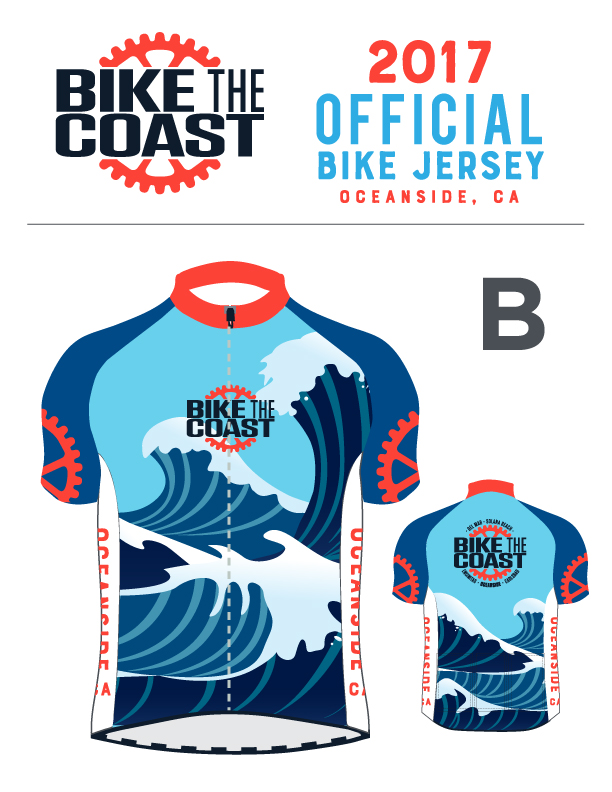 VOTERS CHOICE IS JERSEY B!
Thank you to everyone who participated in the design voting! Now's your chance to Wear the Waves on November 4th.
ABOUT THE ARTIST
Mike Stivers, Art Director.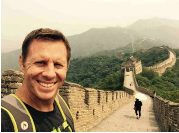 Mike is a freelance Art Director and Designer living in Carlsbad, CA with his wife, 3 kids and dog. He came to San Diego upon college graduation in 1991 and has spent the past dozen years in North County and is loving it!
Mike has been a freelancer since 2004. He has been fortunate to work on the Visit Oceanside brand, help grow local non-profits and has also receive national exposure with clients such as TaylorMade Golf, Visit California and Disney.
In 2015, Mike, his wife, and 3 kids (ages 5, 11 and 12) traveled around the world for a full year. They spent 5 months in Europe, a month in India, then in Kuala Lumpur, Australia, NZ, Bali, Thailand, Cambodia, Vietnam, Hong Kong, China, South Korea and Japan. After 23 countries, 65ish cities, and 86 beds, it has been sweet to come back home to his village.
Sample Design Work: www.mikestivers.com
Travel Blog: www.stiverstribe.com
Contact Mike: 619-843- 8497 or This email address is being protected from spambots. You need JavaScript enabled to view it.
Wave Graphic by Vecteezy.com